set design
Writers Ball 2012
Set design for "Boekenbal" 2012, an annual writers ball held at the City Theatre in Amsterdam.
The theme for this year's ball was called "Friendship and other inconveniences".
For the interior decoration I designed The "Universe of Friendship". This contained a set of glamourous planets on which different illustrated scenario's were shown. The scenario's were based on quotes about friendship by famous authors. Every planet showed a funny or slightly awkward scene between friends, based on one of these quotes.
The planets were hanging in the open stairs area in the theater. Visitors could follow the stairs to walk around the planets and see different scenarios all the time.
Every floor had an astronomic information board and binoculairs to observe the universe closely.
In addition, I designed the exterior publicity material for the Boekenbal, such as the banner on the facade of the theater and some banners at the entrance.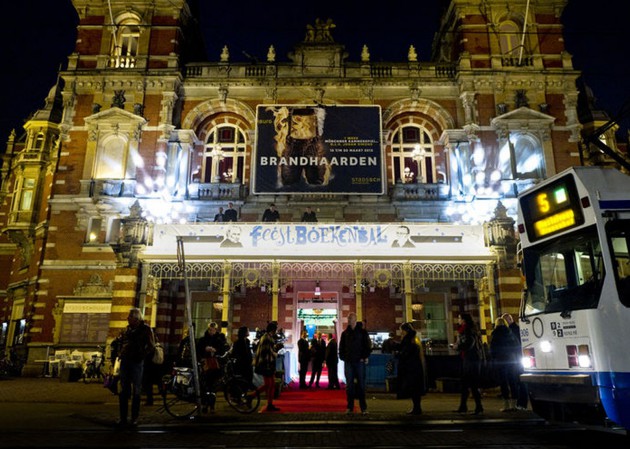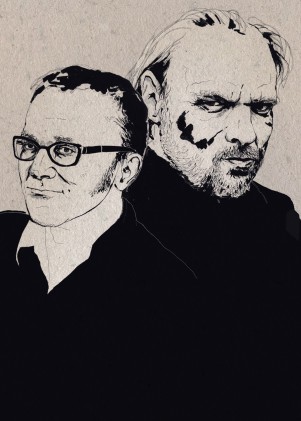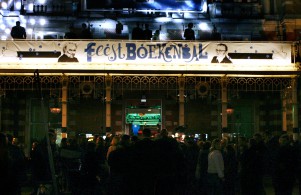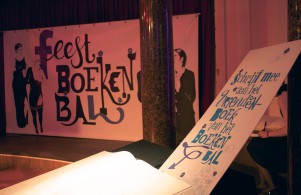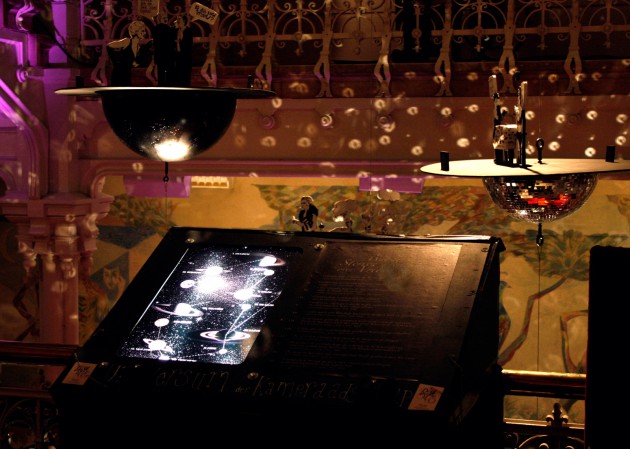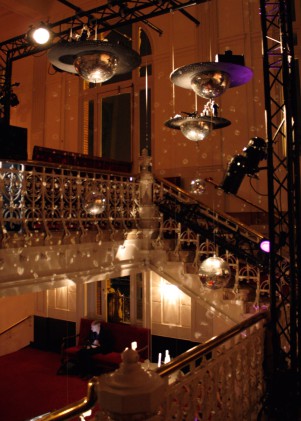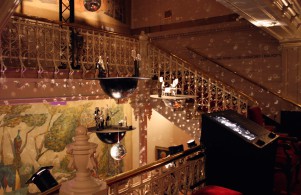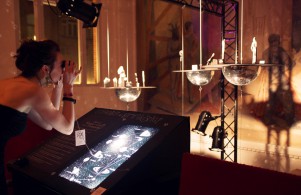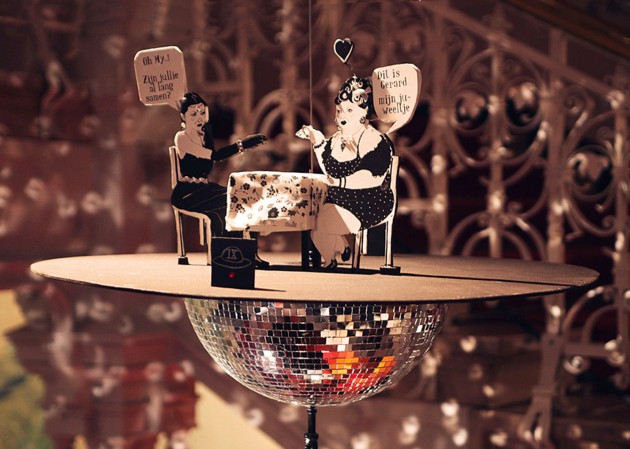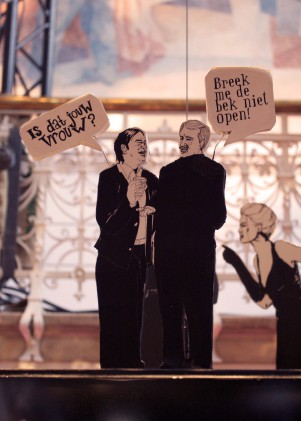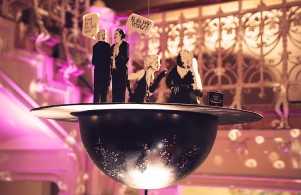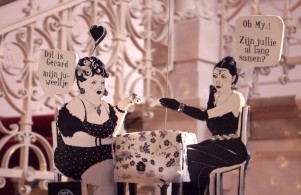 Other print designs